I got around to finishing one of my knitting projects last night, thus pictures. I think I'll have to take some better ones when it's not a dark and rainy day.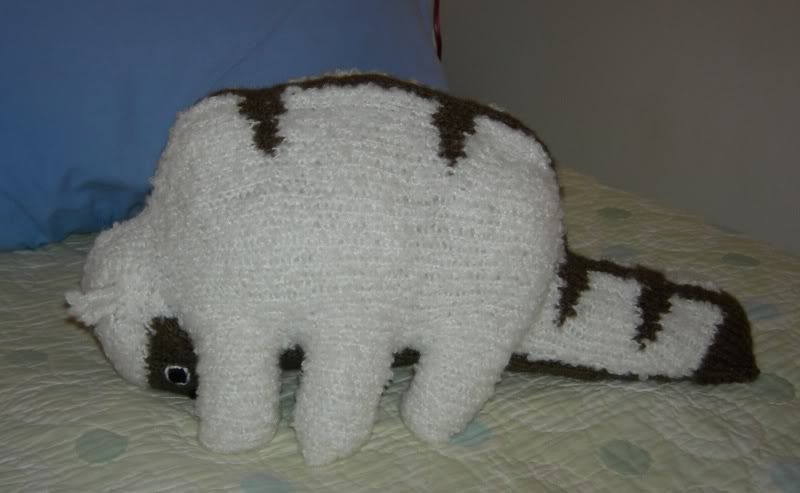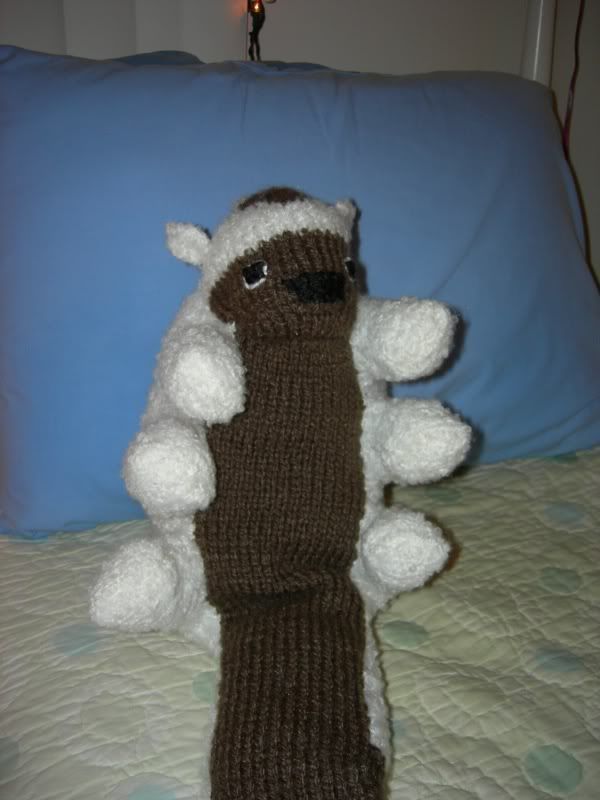 The head isn't quite right - I think I'd adjust the pattern before putting my notes up on ravelry, but I'm generally pleased.
Here
is what I was working from, also see my appropriate icon.
Right now it's hanging out with my Dalek. Next I think I want to try a cute Totoro pattern that I saw on ravelry. You know, in between finishing the cardigan I'm making for myself and the arm warmers that I'm making for my flatmate. (Also, I'm rather pleased with how that travel-fabric-pillow that I made a few years ago turned out; I think that was the second time I'd made piping).